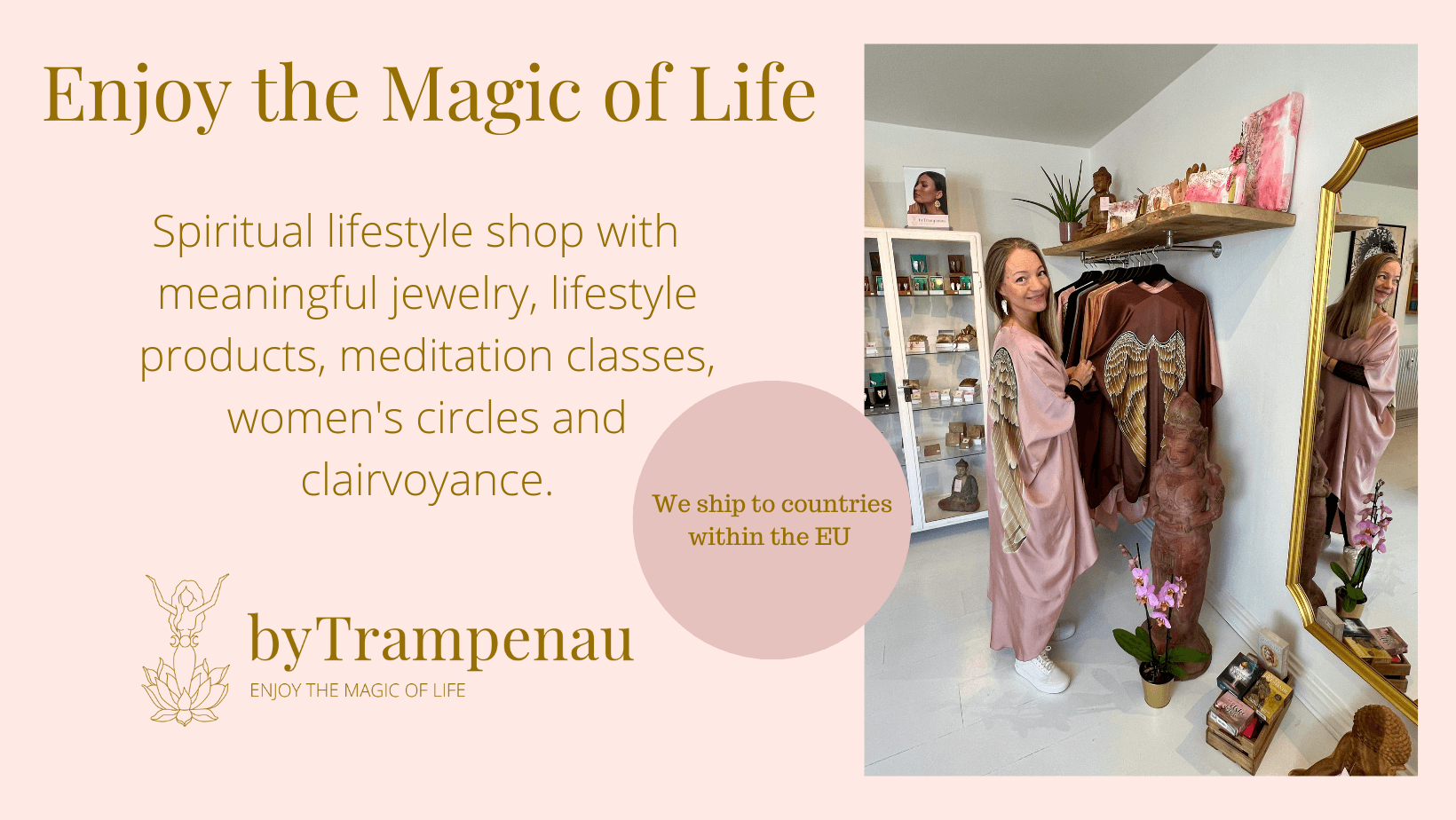 We ship to countries within the EU
Your personal jewelry can inspire, support and enrich you with what you need.
Your jewelry is designed and made intuitively from the energy I sense around you. The crystals and natural stones are selected just for you and put together to make your bracelet, which comes with a specific name. You'll get 2 pages of description and clairvoyant messages to inspire, affirm, support and uplift you.
The jewelry is available as Personalised braceletand as Mala chain and can be ordered online here.
Dear Kirsten
I thank you from the bottom of my heart!
I am extremely happy with my Mala necklace as a bracelet and the message that came with it – it has hit me right on the head and underlined everything I am doing, as well as illuminating my own symbolic images of my future!
Thank you very much, very much ❤️
It strengthens!
Super good experience
Quick response, and very helpful and pleasant customer service.
Delivery on time.
The best recommendations from here.
Beautiful Products
Stunningly beautiful jewellery, and Kirsten is always very helpful, loving and understanding. Very fast delivery. The highest recommendations from here.
Mette Junker
Beautiful jewellery and world class service
"Beautiful jewellery and world class customer service. Got the best guidance from Kirsten and help to find exactly the jewelry I had fallen in love with. Warm recommendation ❤️"