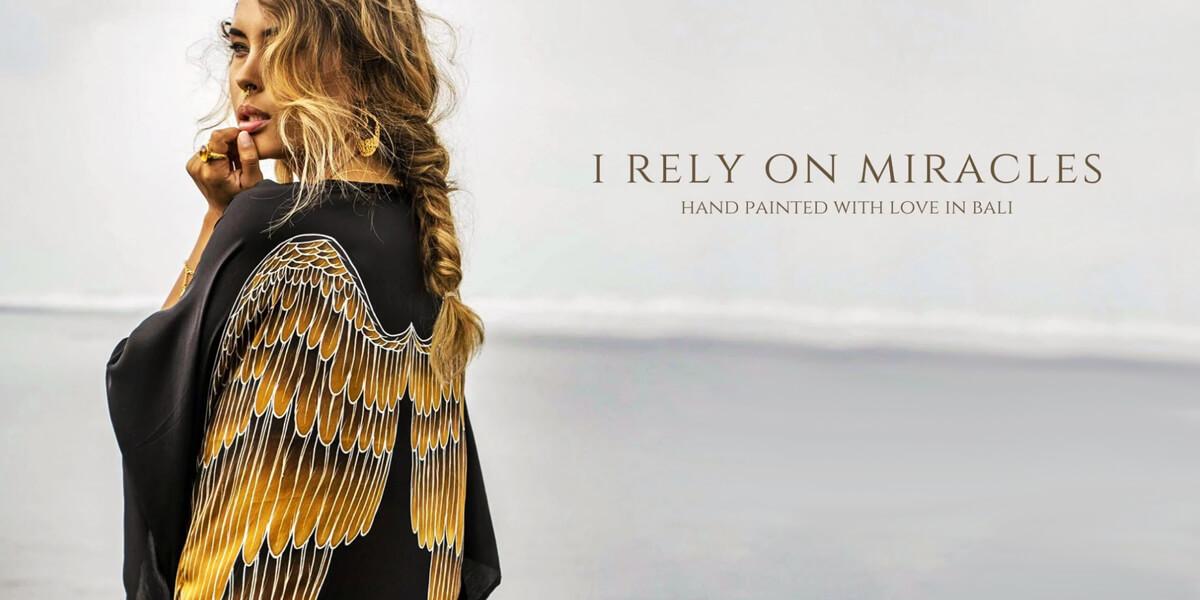 Kimonos, Kaftans and dresses with angel wings
Here you will find the amazing designs from Warriors of the Divine.
They really are something out of the ordinary. Luxury silk or viscose, beautiful colours and the hand painted angel wings on the back are painted after old Balinese batik traditions.
Each kimono is a handmade work of art from the island of Bali. Each kimono has been on a journey through several artistic hands before the recipient of the kimono can enjoy wearing it.
Lisa, the founder of Warriors of the Divine, was guided by the Archangel Gabriel to find her path in life and from this came the beautiful angel wings on the silk kimono. So we can all feel guided and supported in choosing what is right for us.