Crystal Guide
Crystals and natural stones each carry their unique energies and in the crystal guide here, you can read about the individual crystals, their energy and supportive vibrations. When choosing a beautiful piece of crystal jewellery, you can either let your intuition and gut instinct decide, you can choose based on the crystal's unique supportive properties or simply choose exactly the beautiful colour or pattern that you think suits you.
Nothing is right and nothing is wrong – the important thing is that you get a piece of jewellery that you will be happy with or that you are happy to give to someone you care about.
The meaning of stones ( A )
Abelone must
Healing, Creation, Open Mind, Creativity
The abalone shell has the most beautiful mother-of-pearl, which changes into very different colours depending on how the light falls on it. It is linked to the sea and to water and brings with it a healing flow. It has a protective energy and supports your emotional balance. The Abelone skull supports you in expanding your consciousness and connecting with your own spirituality. With your consciousness open and connected to your heart, you create an easier flow in your life.
In many cultures, the Abelone shell is used in combination with Sage, to cleanse energy and aura.
Abalone shell jewellery is a valuable energy tool and wearing a fine piece of Abalone shell jewellery is a beautiful way to let the Abalone shell support you.
Zodiac sign: Pisces, Aquarius
Chakra: Crown, Forehead, Heart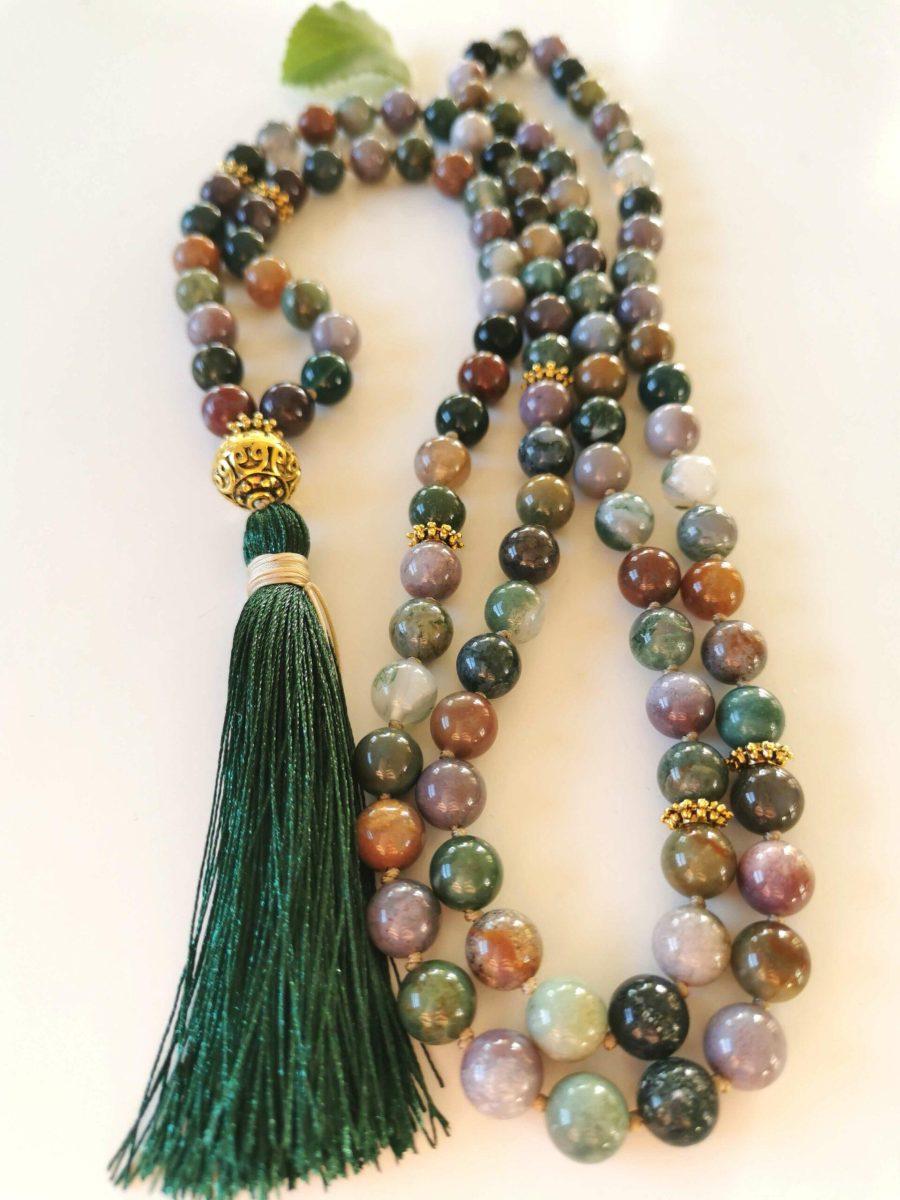 Agat
Harmony, Balance, Earth Connection, Intuition, Vision, Inner Contact
Agate comes in many different colours and varieties. Besides the general Agate meaning, the variants each have their additional vibration and meaning. Examples are Green Agate, Pink Agate, Natural Agate, Moss Agate and Indian Agate.
With Agate you get a relatively gentle and harmonious, yet powerful energy.
Indian Agate meaning: here you will find support for your inner development and help to connect with your inner wisdom. Indian Agate helps to release old worn out emotions and increases your gratitude for what is now. When you let go of the old, there's room for the new. With more inner harmony, you'll be better able to listen to and feel your intuition.
Moss Agate meaning: here you are almost on a trip in nature. Moss Agate, with its greenish hues and fine patterns, is closely linked to the energy of nature. You find peace, harmony and balance, almost like walking in the woods. Moss Agate strengthens you in your personal development and calms you when the emotions that naturally arise in a development rage. You'll be helped to maintain your inner peace, stay connected to your heart and, just as importantly, stay grounded. Moss Agate is also considered an important energy tool for attracting wealth and abundance. Moss Agate is linked to your heart chakra and to the zodiac sign Virgo.
Zodiac sign: depending on Agat type
Chakra: Depending on Agate type
Aquamarine
Joy, hope, youthfulness
The beautiful blue and blue/green Aquamarine produces that lovely calm and clear feeling we have when looking out over a crystal blue sea.
In earlier times, the Aquamarine was believed to protect the people at sea. Protected them from harm, supported their hope and courage to withstand difficult situations.
Aquamarine supports you in creating a clear overview and calming thoughts and stress feelings. It helps you to choose confidence over fear.
Zodiac sign: Libra, Aquarius and Pisces
Chakra: Throat
Amazonite
Truth, Clarity, Freedom, Fairy Tale, Communication
Amazonite supports you in feeling and communicating your truth. It stimulates your inner freedom and supports you in living in integrity with yourself. Amazonite brings clarity and help so you can be you in the world and express yourself more clearly in your communication. It is my feeling that Amazonite has an adventurousness about it. A support for you to let go of outdated beliefs and give more space to your spontaneity and let an adventurous flow find its way into your life.
Let Amazonite open your mind, inspire you to be more true to yourself and become better at feeling yourself and your intuition. This will also give you more confidence to set your limits and not let yourself or others violate them inappropriately.
Zodiac sign: Aquarius, Pisces, Virgo
Chakra: Throat, Heart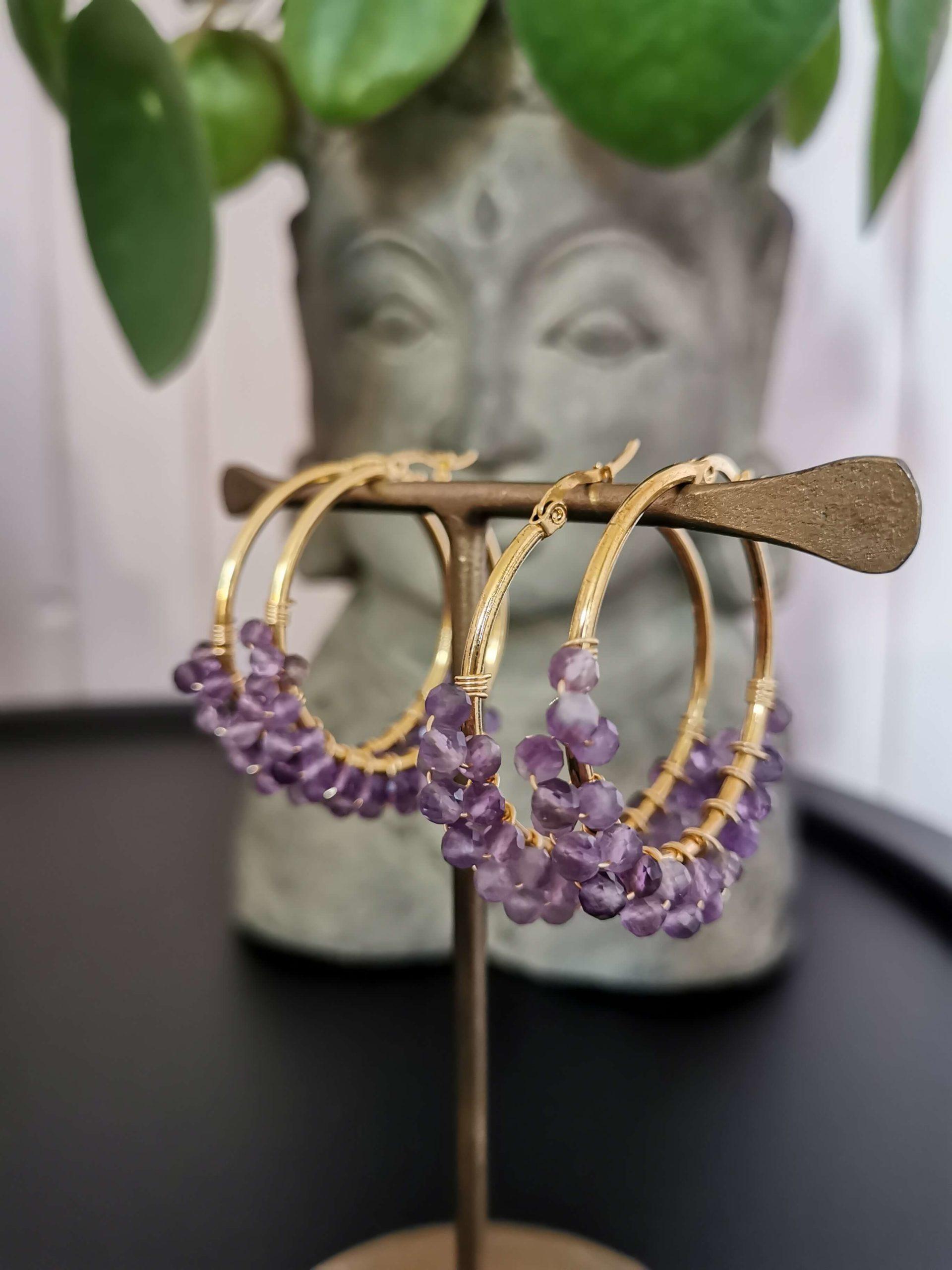 Amethyst
Spirituality, Awareness, Protection, Abundance
The amethyst is a powerful crystal that supports you in your spiritual connection. It strengthens you in mental clarity and in feeling your intuition. Amethyst is a protective crystal with high spiritual vibrations. It promotes higher states of consciousness and when used in conjunction with meditation helps to strengthen your spiritual connection. It helps you in meditation to turn your thoughts away from the mundane and towards more inner peace and deeper understanding.
With Amethyst you promote love for the divine and you are supported in your spiritual wisdom.
Amethyst is a powerful healing and cleansing stone, especially on the emotional and psychological level.
Zodiac sign: Aries, Sagittarius, Aquarius, Pisces
Chakra: Crown, Pande, Solar Plexus
Aventurine
Adventure, Luck, Opportunity, Abundance
Aventurine comes in several beautiful colours. Many know it best in shades of green, but it comes in a multitude of colours.
With Aventurine you get the feeling that the whole world is open to you. Adventurous opportunities await you and you are supported in seeing them.
The energies of Advent support you in choosing confidence over fear, and thus truly leaning into your dreams, your possibilities and all that you desire.
Aventurine is said to bring luck in money matters, on the work front and in love.
Let Aventurine support you in opening your mind to all the possibilities that are around you.
Zodiac sign: Aries, Libra
Chakra: All, depending on colour/type of Aventurine
The meaning of stones ( B )
Mountain Crystal
Insight, Wisdom, Upliftment, Talents
Mountain crystal is a clear quartz which has the fine property of promoting the energies of other crystals. Mountain crystal helps to lift the spirits, lift the positive energies and bring light and clarity to you.
Just as Mountain Crystal enhances the energies of other crystals, it is believed to promote and enhance your talents, allowing you to use them to their fullest.
Mountain crystal invites you to see things in a clearer light. It helps you to look clearly inwards and promote your inner truth.
The mountain crystal possesses a healing divine light and is particularly suitable for meditation – imagine becoming part of the healing divine light and getting even closer to your own innermost core.
Many of our Mala chains and crystal bracelets feature Mountain Crystal, to promote the energies of all crystals.
Star sign: All
Chakra: All
The meaning of stones ( D )
Dumortierite quartz
Patience, Perseverance, Intellectuality, Confidence, Integrity
Dumortierite Quartz supports you in standing up for yourself and being true to your feelings and values in life. It strengthens your integrity.
The fine bluish quartz stabilizes your emotions and increases your patience.
If you are busy or a student, Dumortierite Quartz is a great aid in stimulating your brain, enhancing intellectual abilities and giving you an overview.
A further Dumortierite quartz meaning is that it gives courage and consolation in difficult situations.
Zodiac sign: Leo
Chakra: Throat, Rod
The meaning of stones ( G )
Garnet
Passion, Life force, Mother Earth, Security, Self-esteem
Garnet is a deep red stone that vibrates with love and devotion, courage and hope.
It speaks to the root chakra and supports you in your grounding. Garnet is connected to Mother Earth, supporting you to stand confident and strong in yourself. Garnet is also known to be a gemstone that supports in increasing your awareness and development. It carries the energies of passion, passion, creativity and strength.
The name Garnet comes from the Latin word 'Garanatus' and translates as 'a sown seed', reminding us to return to the source, the place where wholeness resides within us. With its deep red colour, Garnet carries a vibrant life force that brings you love, energy and health.
Zodiac sign: Aquarius, Aries, Leo, Virgo, Scorpio, Sagittarius, Capricorn
Chakra: Rod
The meaning of stones ( H )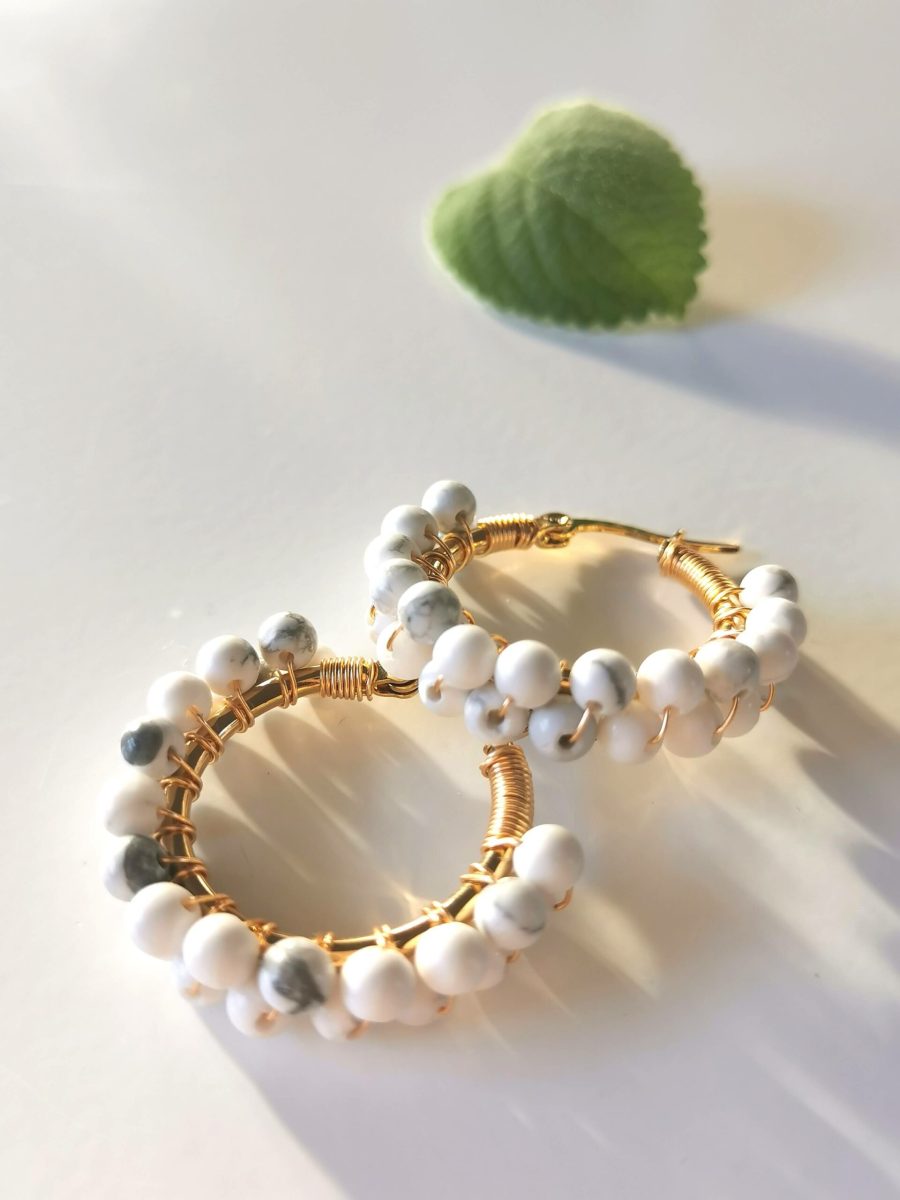 Howlit
Peace, Balance, Inner harmony
Howlit brings calm and peace to overactive emotions and the clutter of thoughts. Along with the calming energy that Howlit brings, it opens up a new awareness so you can feel what's right for you. It brings clarity and opens up your mind so you can receive insights and spark your creativity.
Howlit's meaning is also: peace of mind, better sleep, calming energy in meditation.
Zodiac sign: Gemini
Chakra: all
The meaning of stones ( I )
Indian Agate
Creativity, Inspiration, Peace, Balance
Zodiac signs:
Chakra:
The meaning of stones ( J )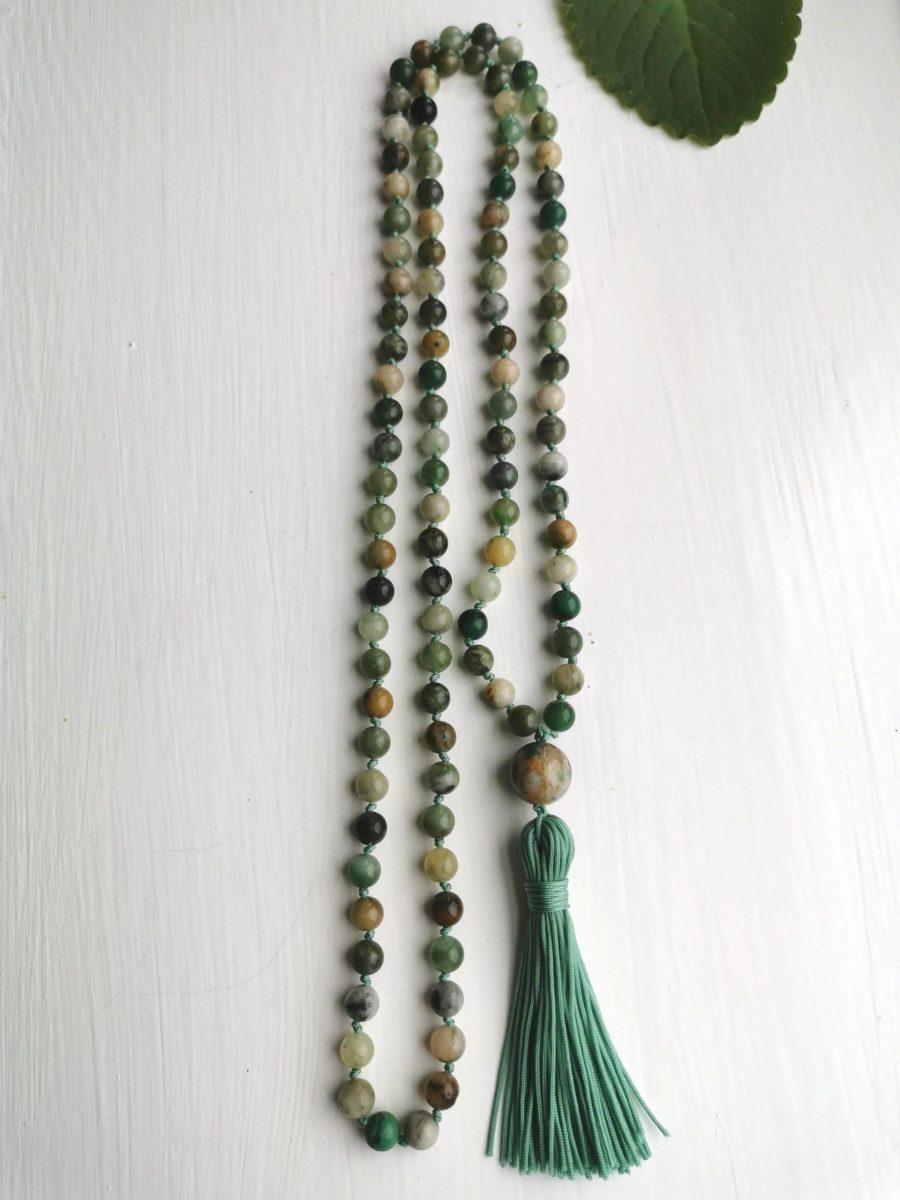 Jasper
XXX
xxx
Zodiac signs:
Chakra:
The meaning of stones ( K )
Carnelian
Creativity, Passion, Lust for life, Happiness
Zodiac signs:
Chakra:
The meaning of stones ( L )
Labradorite
At first glance, the Labradorite crystal may seem tame, grey and dull, but when you add light you discover its magic.
Labradorites come in a multitude of shades from blue, green and turquoise to the magical shiny glow that is so indescribably beautiful.
Look at your life in the same way and see the whole world of magic that unfolds when you add a little light.
Labradorite is a very feminine and gentle stone that carries the power of change and transformation. Labradorite is your companion through change and will instil strength and perseverance. Let Labradorite stimulate your imagination to see through the fog and darkness and reach for the stars in your quest for higher consciousness.
Zodiac sign: Sagittarius, Leo, Scorpio
Chakra: all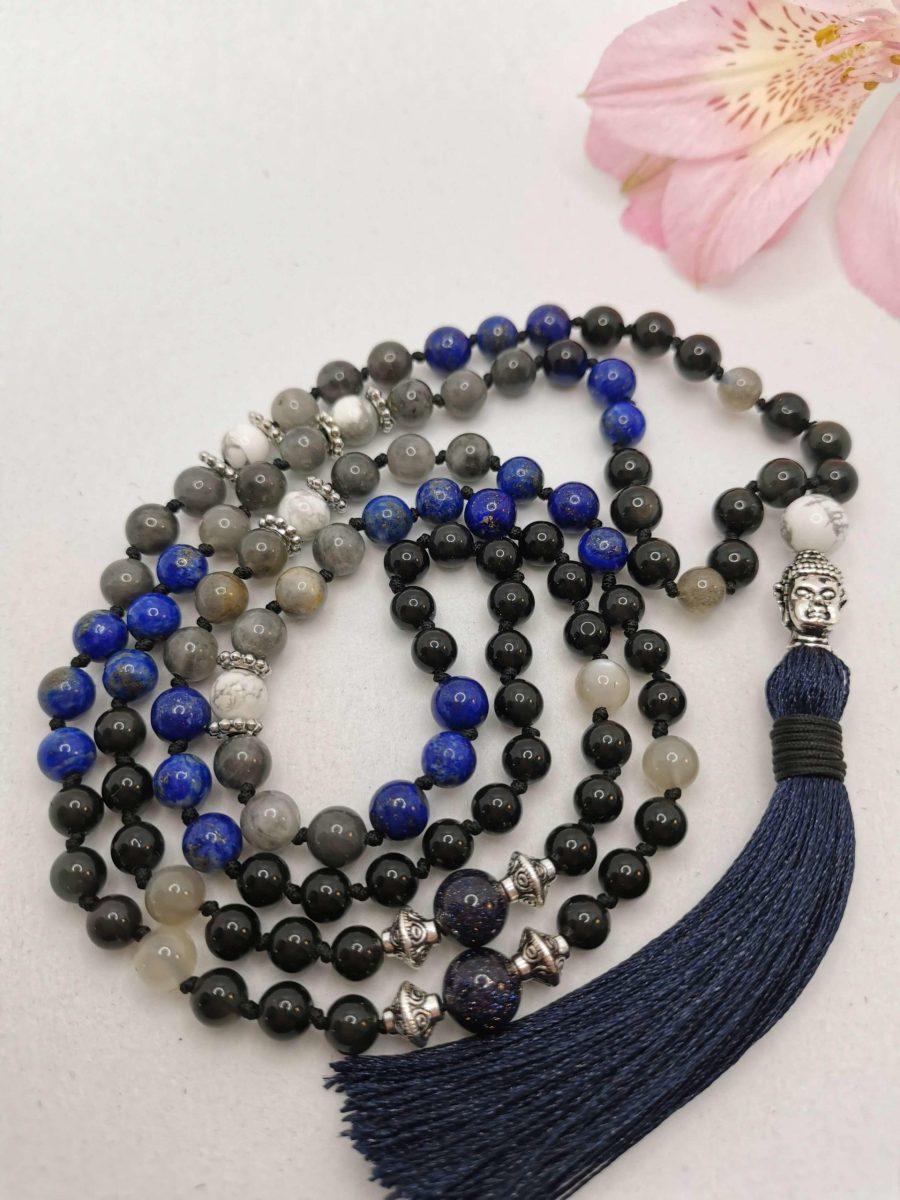 Lapis Lazuli
Increased awareness, Deep wisdom,
xxx
Zodiac signs:
Chakra:
Lava stone
Grounding, Earthing, Strength
xxx
Zodiac signs:
Chakra:
The meaning of stones ( M )
Moonstones
New beginnings, Intuition, Inner growth, Inspiration, Fertility
The moonstone crystal is linked to the moon and is associated with the feminine energies. The Moonstone brings more yin – feminine energy – into your life.
Moonstones support new beginnings, guiding us gently but powerfully to walk the path that is right for us. It will bring a lightness and flow to you, so you minimise your doubts and find your emotional balance in the newness that is. New beginnings are many things – from the big life-changing new beginnings, to each new moon phase and each new phase of the female cycle.
The Moonstone is associated with the divine feminine, with fertility, life-giving and births, and provides support to women in the context of the monthly cycle.
There is a significant protection in the Moonstone – especially for those of us who are very sensitive. Here it supports us in balancing our emotions and is also an effective support in stress.
The moonstone perceives it as is and thus it is a very personal stone – it helps us to a greater self-understanding.
Zodiac sign: Cancer, Libra, Scorpio
Chakra: Crown, Pande, Hara
The meaning of stones ( O )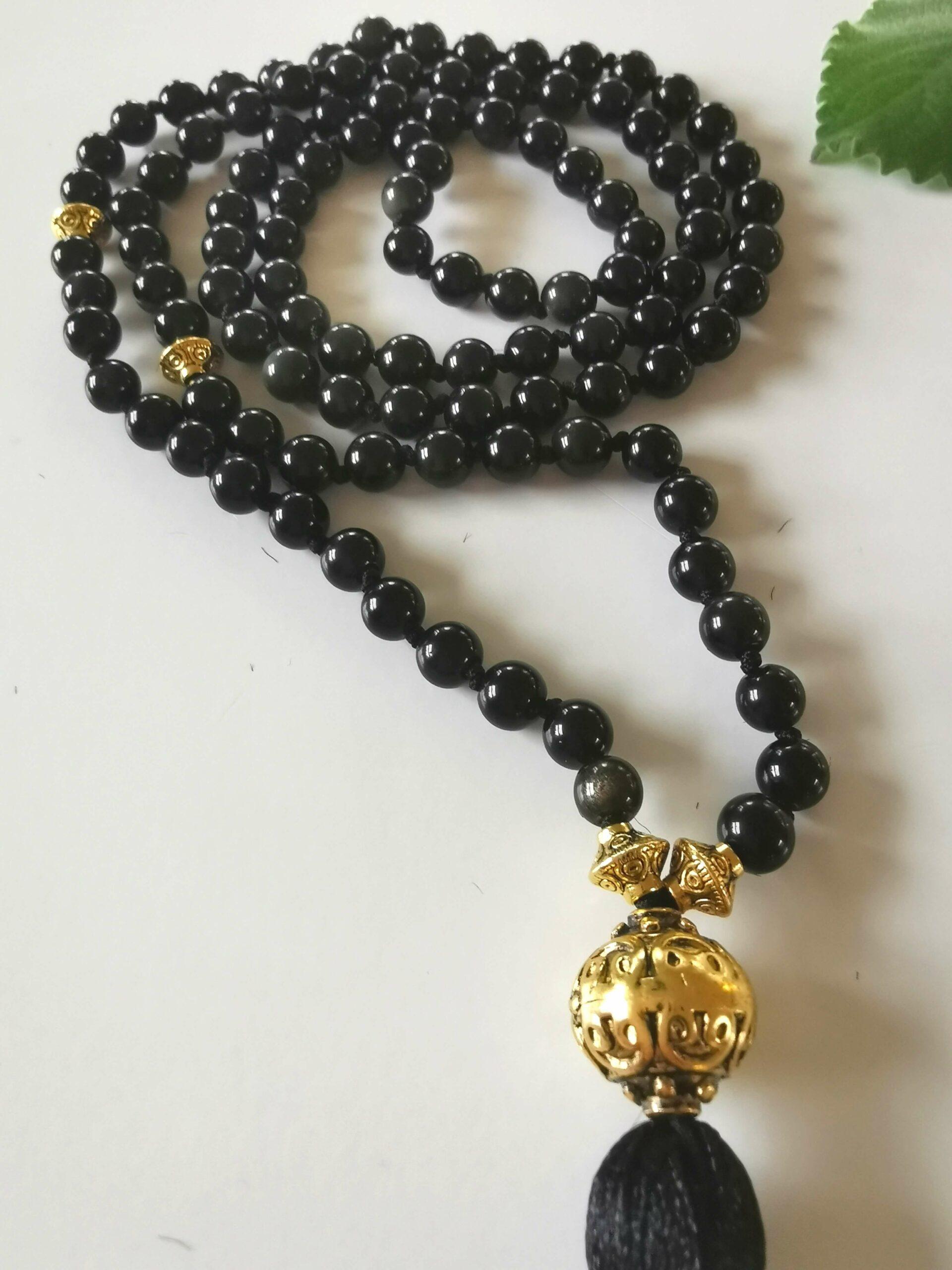 Obsidian
Truth, Healing, Protection from negative energy
xxx
Zodiac signs:
Chakra:
The meaning of stones ( R )
Rhodocrosite
XXX
xxx
Zodiac signs:
Chakra: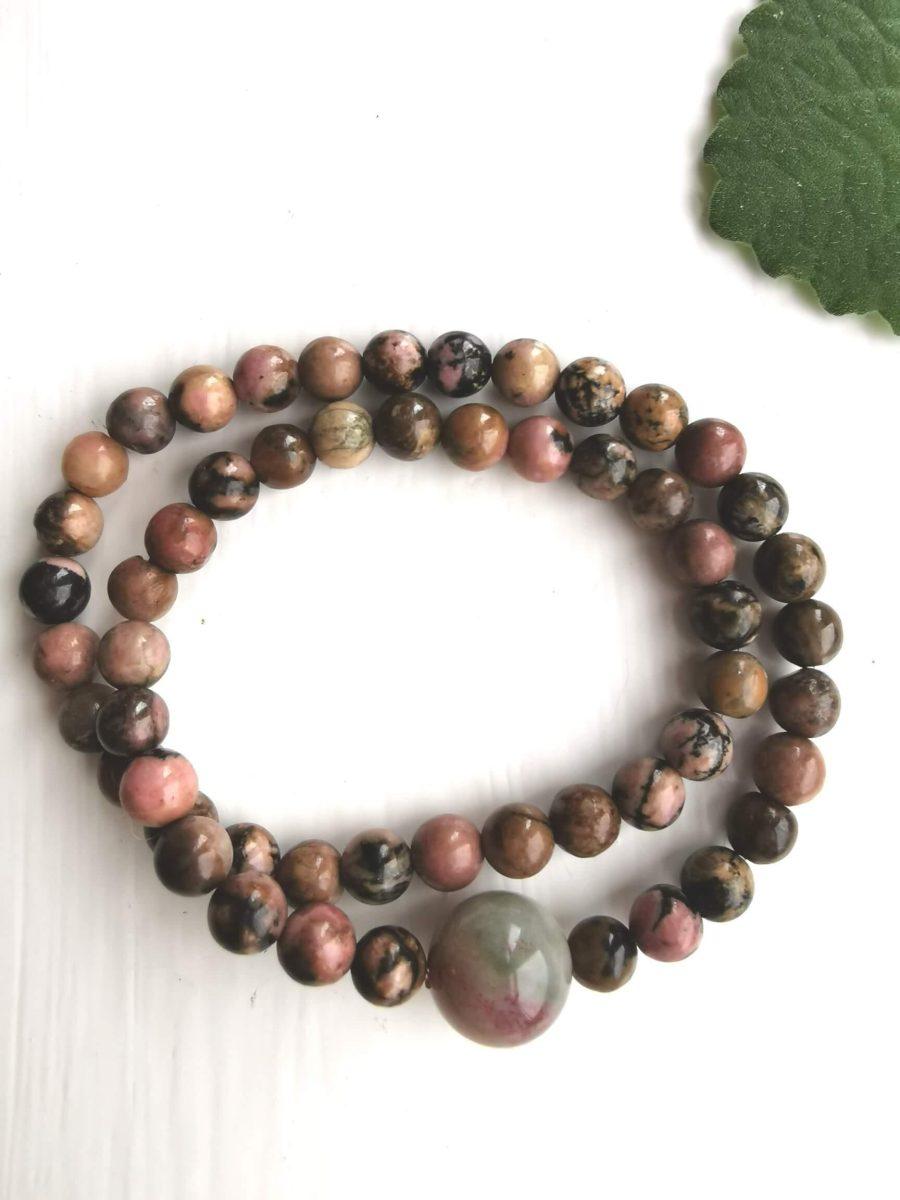 Rhodonite
Unconditional love, Self-care, Wholeness, Shadow work, Heart opener
Zodiac signs:
Chakra:
Rose Quartz / Rose Quartz
Love, Self-love, Peace, Harmony, Trust, Heart opener
Rose Quartz is the universal love stone. It opens the heart to promote love and restores trust and harmony in relationships and in the relationship with yourself. Rose quartz supports gently yet with great power. It helps you with forgiveness and thus inner healing. The gentle Rose Quartz stone enhances the feeling of peace and inner calm. Its calming energy creates security and confidence. We are supported to stand strong in who we are and love ourselves and those around us unconditionally.
For many of us, rose quartz is very important and beneficial and therefore we like to surround ourselves with the crystal either as a rough stone, a pocket stone or in jewellery.
Rose quartz jewellery is often seen in the form of bracelets, mala necklaces, earrings and rings.
Zodiac sign: Taurus, Weight
Chakra: Heart
Smoky quartz
Healing, Protection against negativity, Increased understanding and inclusiveness
xxx
Zodiac signs:
Chakra:
The meaning of stones ( S )
Sodalit
Loving push, Willingness to change, Security, Clarity, Communication
Sodalit supports you in gaining clarity, overview and awareness of what is important to you. Sodalite helps you communicate what's important to you, set healthy boundaries and stand stronger. It gives you security and harmony and makes it easier for you to go through changes.
Sodalite has the ability to gently push you forward. It gives reassurance and gently whispers to you that it's fine to take one small step forward and then another small step. You are supported and you are safe.
Zodiac sign: Sagittarius, Virgo
Chakra: 3rd eye and throat
Solsten
Joy of life, Light, Positivity
xx
Zodiac signs:
Chakra:
The meaning of stones ( T )
Tiger Eye
Strength, Action, Overview, Inner power
xxx
Zodiac signs:
Chakra:
Turkish
xxx
xxx
Zodiac signs:
Chakra: