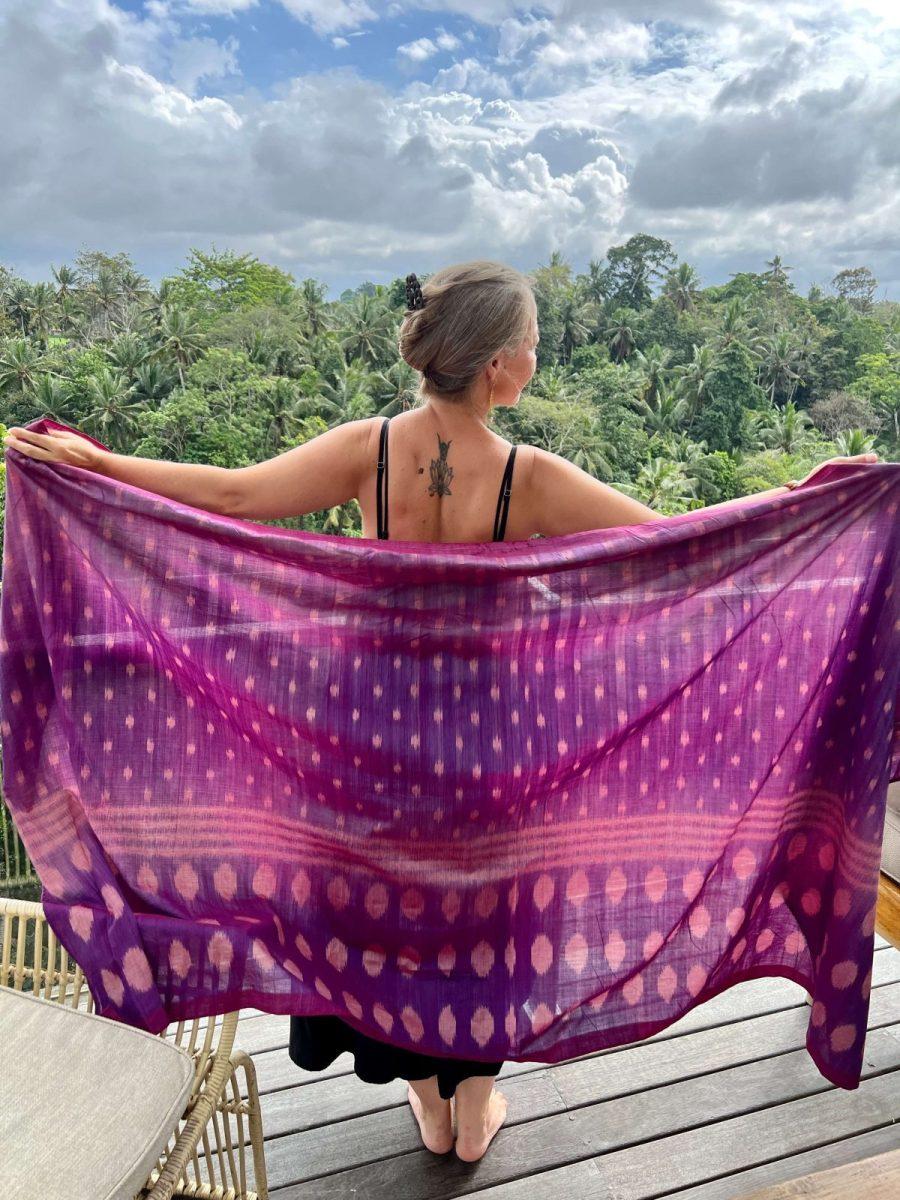 Scarves – handwoven in Bali
It's so wonderful that scarves are still being handmade by people, who take their work seriously and who care for each detail.
Here, the cotton thread itself is dyed first and then forms the most beautiful pattern on the scarf, while it is slowly but surely woven by hand on a large loom.
In a quiet and natural setting in Bali, a small group of skilled women master the art of weaving on a large wooden loom. They keep the old fine craft traditions alive.
It is quite meditative to watch them working on the scarves. Each small thread is adjusted along the way and after hours the scarf is finished.
On an old Singer sewing machine with manual foot swivel, the ends of the scarf are sewn with finesse.
When you put on your scarf, you can almost sense the history in it.
The colours are really beautiful and each scarf is unique.